We do affordable website hosting & design for basic websites.
If you want a presence on the Internet and don't have several thousands of dollars to spend, but you want some bells & whistles and a clean functional site, you've come to the right place.
We offer affordable hosting on Linux or Windows servers starting at $16/month, up to dedicated virtual servers or dedicated physical servers.
We also offer optional advanced Exchange mailboxes that synchronize your mail/contacts/calendars between computers & devices, and have the ability of sharing information with co-workers or others.  more on that…
Web design is very reasonable.   We bill by time instead of by the project so you're not paying for any more work that you're getting.
You can also edit the content on your own site, so maintenance and updates are easy.
Here are some examples of current sites: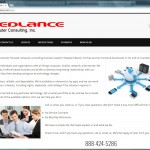 www.redlance.com
This one!  Running on the WordPress platform. Facebook is integrated, so news posts get automatically relayed to our Facebook business page. This site is mobile friendly too.
---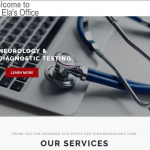 http://www.drela.com
Very different "one page design" for sites without a whole lot of pages or content.  Very easy to find everything you're looking for.  Very clean.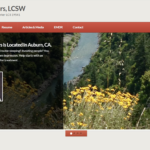 http://www.powerstherapist.com
Simple site providing therapy information and options for patients and family.
A basic one page site to establish a basic presence on the Internet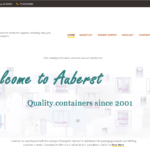 WordPress site with parts catalog so customers can see examples of product that's available.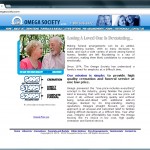 http://www.omegasociety.com
Omega Society uses their website to attract customers.  It's a major source of their business, and they advertise on Google Adwords.  Clients have the option of going to the website and pre-filling out forms before they come in to be more efficient.  This site is designed from scratch, and the customer can update information on the website at any time themselves using Contribute.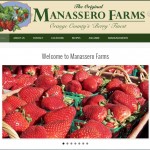 http://www.manasserofarms.com (host only)
This site notifies visitors of the availability of their fresh strawberries, where the stands are opening, recipes, and other information using Word Press and various plugins.   Anybody at the farm can log in and update pages on the site, and the site is mobile friendly.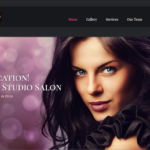 http://www.reussihair.com
This is a picture heavy site with lots of graphics to convey qualities a hair salon owner wants to project.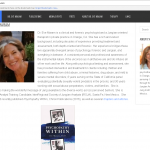 http://www.drevemaram.com
Basic site for information, blog posting, and media events