Exchange- Android (Google)
How to configure your Android / Google device for use with our hosted Exchange
(Revised 2017-02-23)
There are now (2) ways to set up your Exchange account on Android.   Outlook for Android is a good way to go.  Option 2 is to use the stock mail/calendar app built into your phone.  There are pro's and con's to each method, so it's up to you to decide which one will work for you.
Option #1 (Preferred)-  Use the stock apps method / add account to the phone as an account.
Note: On some phones, the stock mail app has been removed and replaced with the Gmail app, which doesn't work as well.   These instructions can vary phone by phone depending on your carrier, phone manufacturer, and model, as well as what version of Android you're running.  These instructions were created on a T-Mobile branded Samsung Galaxy S5 phone, which may vary slightly from your phone's procedure.
1) Go to the main home screen and get into settings.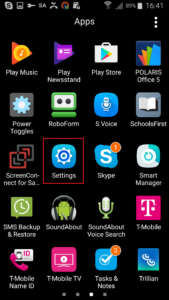 2) Tap on Accounts
3) Add Account
4) This part can get tricky.  You may have 1, 2, or 3 different options for picking Exchange or Mail.   One method may work better than the other.  On this phone, Microsoft Exchange ActiveSync was the correct choice.   The option with the Gmail icon is not recommended, as this will configure your account in the Gmail app.
5) Enter your full e-mail address (for example, backups@redlance.com) and password. Click Next.  You may get some authorization & approval prompts to accept.
6) One of 2 things may happen.  Your phone will either auto-fill the server settings and proceed, or you may have to manually type in some info.  Here's what you need to know if you need to manually enter the server name and other account info:
7) Remember to accept any authorizations that prompt you
8) Set your account options and continue.  If you have the option to enable Mail, Calendar, Contacts- it's suggested you do enable those all.
8) You can give this account a name.  We'd suggest using your email address as the label. If your phone has multiple accounts, this label will be used to identify which account it is, so you can tell the difference between accounts.
That's it! Your information should start synchronizing and re-appearing on your phone shortly.
---
Option 2: Setting up Outlook for Android
This application does work, but it's kinda buggy and not full featured.
Go to the play store and download the Outlook app  https://play.google.com/store/apps/details?id=com.microsoft.office.outlook&hl=en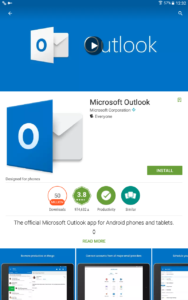 2. Once the app is installed, launch it from the install screen or the new icon on your "desktop".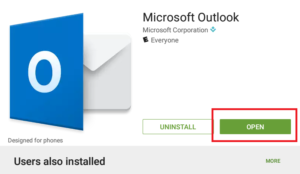 3. Click get started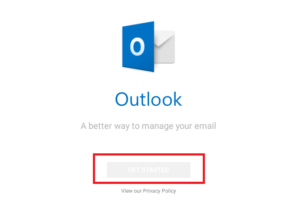 4. Type your email address and tap continue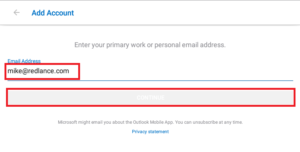 5. Enter your password on the password screen and hit go on your keyboard, or tap continue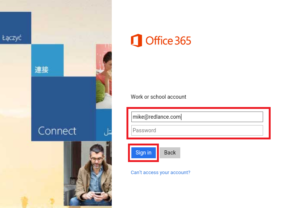 6. Tap Activate on device administrator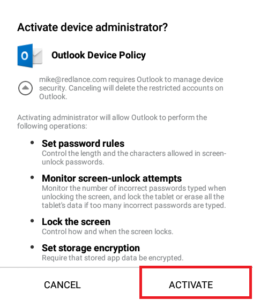 7.  Tap maybe later to skip adding additional accounts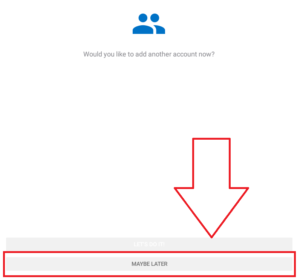 8.  Tap skip to skip the welcome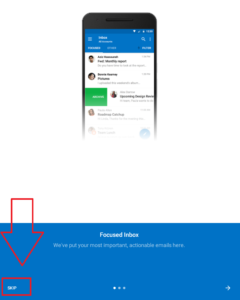 9.  Essentially, you're done, but you might also want to click the gear to set some additional options: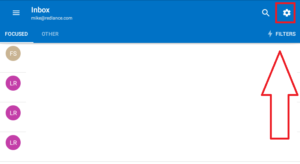 10.  Disable Focused Inbox, Organize Mail By Thread, and Link Preview, and set up your signature block.
11.  You may also want to set your swipe options to delete (both ways) when you swipe an email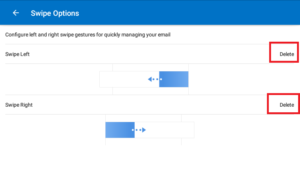 Note: We're unsure if the Outlook app will allow you to do an Exchange initiated phone wipe if you ever lose your phone.  You may also want to install Lookout, which provides security and the "find my phone" and "phone wipe" options should you lose your phone.  The free version does both.
If you have any troubles, feel free to contact us for assistance.