Microsoft discontinuing support for Outlook 2007
Microsoft has made us aware that they plan to stop supporting Outlook 2007 on October 10, 2017.
You're only affected by this if you're running Outlook 2007 on a PC.  Newer versions are not affected, and MAC versions are not affected.
If you are using Outlook 2007 for Windows for your email, we'll need to upgrade you to a newer version of Office or your Outlook 2007 will stop synchronizing with the Exchange servers and you won't be able to send or receive emails anymore.
How do I tell if I have Outlook 2007?
The Outlook 2007 icon looks like this: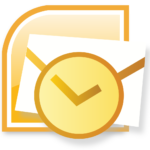 Not to be confused with Outlook 2010, which looks like this:

and when you launch Outlook, you will see this: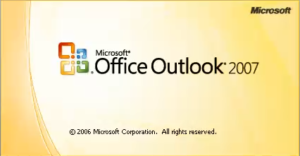 When it's running, it looks like this (if you have different options set, the layout may be a bit different):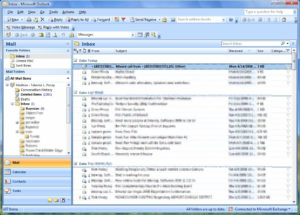 If you are still on Outlook/Office 2007, contact us to discuss the best option for your particular scenario and we'll help make sure you get upgraded with the version and edition that's best suited for you.  Unlike service patches, which are fixes to existing versions of Office, version upgrades are a paid upgrades, so it's important to get the right version and edition.
As always, worse case scenario, you can always access your email from any computer by using webmail at http://owa.redlance.com (you can also replace redlance.com with your domain name)
Additional information for those that like to read a lot:
QuickBooks can't email from Outlook 2013 or Outlook 2016 unless you buy a corporate version of Office.   This may make sense for business clients with 5+ more computers as it's pretty pricey, but not for individual residential computers.  If you email from QuickBooks, you'll need Office/Outlook 2010 or the corporate edition of 2013+.  We can arrange either one.
Office/Outlook 2013 (a recommended version) can be purchased as a one-time purchase per computer, and is available through the corporate purchase program for 5+ computers.  This option is the easiest to manage and keep working.
Outlook/Office 2016 is no longer "tied to the computer", but "tied to the user".    It has to be linked to a Microsoft account to work, which is tied to an individual person.  We can offer this rental option through your existing Microsoft Business account (the email we host for you, for an additional monthly per user).   It can also be linked to a Microsoft Home account, but if you lose access to that account you'll lose access to your Office purchase and activation, so be careful.    There is also a paid option so you don't have to keep paying Microsoft monthly for the rest of your life to continue to use Office.  We can help you decide which is the best way to go.